Previously, we've talked about how to clean and care for your handbags here on Secret Stash Edit. However, some bags can appear sad and deflated even when they've never been taken out to use. The culprit? Most often, it's just improper storage methods. 
As a vintage reselling platform, we've seen on several occasions that people are unaware of how to store their designer handbag properly, so it looks worn even when it's brand spanking new! Plus, our humid climate and dusty air doesn't help the longevity of leather products and shiny hardware.
So this week, we've decided to share some storage tips that don't involve buying different handbag organizers. Here are a few methods to increase the shelf life (no pun intended) of your new bag:


1. Don't discard the dust bag!


You might want to store your bags in a way that showcases your collection, but this isn't the best idea. Especially if you live near the sea, exposure will start to tarnish the metal on your handbag, and dust will collect in the folds of fabric or leather. This makes your bag look older even if you haven't used it much. 
Keep the original dust bag on, and keep some stuffing inside (if little balls of paper are a pain, use rolled up bubble wrap instead!). You can label the dust bag to remember which purse it contains. 

2. Stack 'em up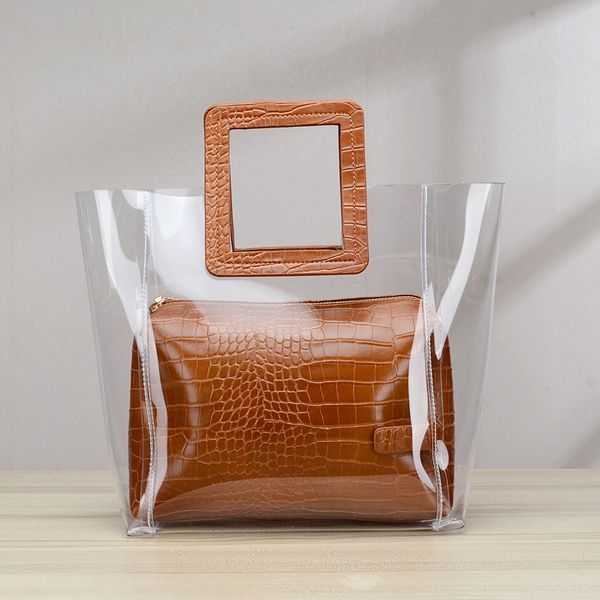 If you're a little short on storage space, try Marie Kondo's recommendation for handbags: as I like to call it, the "Russian doll" method i.e. storing a smaller bag inside a larger one. This protects the smaller bag from exposure while helping to keep the shape of the larger bag, like stuffing. She doesn't recommend stacking more than 2 or 3 bags in this way, as it can strain the larger bag. Be careful when doing this with totes that have zip-closures, as they can snag or scratch the smaller bag. Dangle a strap out so you know which mini bag is inside!

3. Keep it dry


While canvas bags can be more resilient, it is essential to keep your leather and faux-leather bags dry to prevent mold and damage. Keep them stored in a cupboard away from any possible water leakage during rainy season. Turn on the fan or AC during humid months and open the cupboard occasionally to air out any moisture. Hang on to all those little silica gel packets and use them to line the shelf for best results.


4. Shoeboxes


Empty shoeboxes are great for storing various items, and they're a cheap hack for protecting your pricey totes. Use the shoebox lids to place under structured totes — especially those with feet studs on the bottom — to prevent bumping the corners. If you can fit more than one bag in the shoebox, put them in single-file and keep some sheets of tissue or bubble wrap to divide them. 

5. A little personal space...

Squishing your purses together increases the risk of creasing and colour transfer. The glossy finish of patent leather can sometimes stick to other surfaces, and you don't want that surface to be another bag! As a general rule, keep a little space between all your bags and make sure their hardware doesn't touch. Tuck away chain handles, leather straps and hanging bits inside the bag for the most security. 

Designer bags are an investment. With a little effort, you can keep them looking new and get the best resell value in years to come.