Maybe you bought an item on impulse and never ended up wearing it. Maybe you were gifted expensive designer bags or shoes, but they weren't quite right for you. Or maybe you got a lot of use out of your beloved Gucci flats, and you want them to find a new home and make back some of the $$$ you spent on them.
Whether preloved or untouched, you want to be able to sell your luxury item for the best price possible. At Secret Stash, we try to make both our customers and registered sellers happy. Deciding on a fair price mainly boils down to the condition of the item, its rarity and its original retail price.
We've talked before on how to care for and store your leather bags in the past for this exact reason. But there are a few simple things you can do besides maintenance of the item (which certainly helps!) to earn a 10/10 quality score. We've decided to share some tips on how to get the best reselling price on our website for your designer accessories.
Hang onto the original tag



Don't be so quick to toss the original tags! Not only does it help to have proof of an item's original retail price, but the tag usually also has other information, like the name of a certain design, which makes it easier for potential buyers to search for and find your item. 
Don't get rid of the packaging

It's understandable to want to save up some space and throw away shoeboxes, dust bags or small containers which your goodies came in. However, keep in mind that this will lower the item's quality score if you ever decide to sell it. Poor storage can make an item look used even when you never took it out, so carve out a little space in your store room!  

Verify its authenticity



Secret Stash has a super-strict policy about original items, so make sure you kept the certificate, serial number, care card or anything else that can prove your item is real. Although we authenticate everything before selling, it's best to get a second opinion before sending an item: online communities like the PurseForum can help authenticate designer bags if you're in doubt.

Keep out of reach of children



We get so many items that look almost brand new and untouched, except for a little pen mark in the corner, or a little food smudge, allegedly the work of a toddler! It's totally normal for kids to want to explore their mums' things, so just try and keep things on a high or hard-to-reach area to keep them safe (and give the kids a designated doodle wall instead).

Clean before sending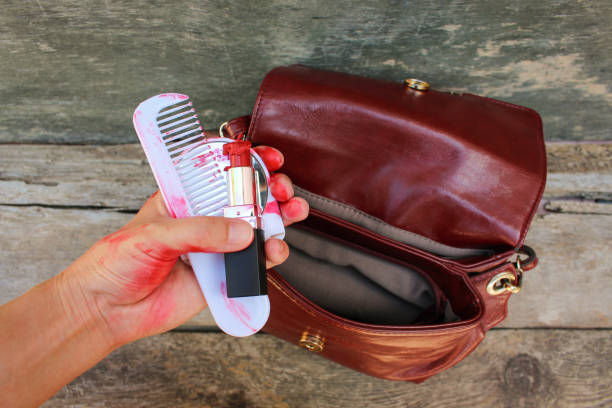 Before shipping your bags or shoes, give them one last sprucing up so that they're in the best condition and fetch you a higher price. Turn bags upside down and shake them up (oh, the things we've found...), clean up the soles of your outdoor shoes and give your jewellery one last wipe to get rid of tarnish: a higher quality score means a better chance of being sold!
Interested in becoming a registered seller? Contact us through email or our Instagram and earn back some bucks from your pre-owned luxury goods.